Joyner Lucas - I'm Not Racist
**WARNING: This video is unsettling, but make sure you watch the entirety of the video.
Key Lyrics
"It's like we livin' in the same buildin' but split into two floors
I'm not racist
But there's two sides to every story, I wish that I knew yours...
Can't erase the scars with a bandage
I'm hopin' maybe we can come to an understandin'
Agree to disagree, we could have an understandin'
I'm not racist."
Where's The Meaning?
What a great feeling it was to watch "I'm Not Racist" by Joyner Lucas go viral. It goes to show music's potential as a catalyst for promoting discussion across varying groups of people. While I focus this "Where's The Meaning?" section on the overall meaning behind "I'm Not Racist," for a in-depth review of the individual assertions that make up the black and white American caricatures in Joyner's video, see the table immediately following the Muse Points below.
In "I'm Not Racist" Joyner Lucas presents his "ideal scenario" where a black man and a white man sit at a round table as equals amidst the aggressive, harsh reality that is the bifurcated state of political and cultural divergence in America. Presented as a heated, stereotype-laden argument between a black man and a white man, representative of the extreme sides of both American subcultures, Joyner presents a picture of the stereotypes, biases, hopes, worries, anger, and hatred. But unlike the reality that Joyner sees today – where the two groups yell but do not listen – Joyner presents both as active and patient listeners notwithstanding their angry and aggressive speech towards one another.
The key to the connectivity between the disparate groups is the mutual desire of the two to understand each other, to grasp the presently incomprehensible "other side of the story." Both sides acknowledge that they do not truly understand how the other could perceive them the way that they do. Repetitively asserting – "I'm Not Racist" as if to preemptively combat what the other must think of them. Through aggressive language that unfortunately mirrors much of the conventional feeling within the two subcultures, Joyner makes explicit the widespread belief that America is made up of racial subcultures that are distinct and do not overlap. Contempt grows from this dissection, but both wish to know and thus hear each other out before the video culminates in a release from all the anger, all the tension, all the hate in an embrace between the two men. Different, but united by an ideal and a desire to find and live in a state of peace.
Through commanding lyrics and aggressive energy, Joyner presents his view that both sides have valid – albeit contentious and factually debatable - justifications for their beliefs and their impassioned frustrations that cannot simply be described as hateful or racist. While the two caricatures presented in this video still allow emotions to lead the way, the fact that they listen to each other and are mutually empowered to vocalize their beliefs enable each to find the beginnings of a common ground.
Suffice it to say, Joyner's vision of America's current situation is the following:
Emotions have been shaped and defended by generalizations and stereotypes often with little factual evidence.
This has resulted in a DISCONNECT and DIVISION within American subcultures (DISCONNECT CAUSED BY LACK OF CONNECTION AND UNDERSTANDING)
Cultural disconnect leads to incendiary attacks (rather than discussion) aimed at "winning" or reinforcing beliefs rather than coming to a mutual understanding.
This can be OVERCOME BY LISTENING, EMPATHIZING WITH, and ACCEPTING DIFFERENCES.
"We will never get over this problem until a black man can speak his mind to a white man without fear of offending him, and a white man can speak his mind to a black man without fear of offending him. Until then, these problems will remain unsolved."
Muse Points
Using the powerful "I'm Not Racist" video as a mirror, do your emotions, beliefs, and responses reflect aspects of Joyner's caricatures? Can realization of the seeds of hatred that may lie within us help us to be more empathetic in our interactions with others?
Did this video change the way you feel about black Americans and white Americans?
Do you think that this was a simulation? Do you think that we can speak around race lines to overcome our own biases and stereotypes to achieve mutual understanding?
P.S. Check out this fascinating, albeit brief interview with Joyner Lucas on his motivations for creating this video.
Key Issues:

White American

Black American

Black Lives Matter / All Lives Matter

· Black Lives Matter is dangerous and is an attack on American values.

· All Lives Matter completely misses the point and is meant to be demeaning.

The N-Word

· Double standard: White people cant say N word because it is disrespectful and racist, but black people say it often in reference to each other.

· Doesn't hold the same weight when used by White people and Black people, being a racial slur and greeting, respectively.

· For Black people it's rooted in a common struggle but when White people use the word this understanding breaks down

Slavery

· Black people speak about as if they were directly effected and physically forced into slavery during that horrific time in America. They weren't, and thus should get over it and work hard to pull themselves up in society instead of blaming slavery.

· Even if I wasn't there physically, I'm still affected by the history. This wasn't that long ago, immediate family members were impacted directly.

Family Values

Myth: black men often abandon their sons

· Black men are dead-beats – i.e. Don't pay bills, fulfill parental obligations

· Black mothers leave their kids while they go have wild and unhealthy fun

· Cycle of poverty puts pressure on families and is difficult to overcome as the cycle continues downward. Stereotypes of the race have been born simply out of stereotypes of the poor that have been projected on black Americans due to the increased poverty that results from a system that is rigged against them.

Poverty / Govt Assistance

· Assistance is largely squandered by its recipients instead of being used to relieve legitimate, urgent needs.

· Hard working people are paying for low-income assistance that goes to people who don't want to work for their assistance – HAND OUTS

· The struggles of growing up in poverty or of being black can never be understood unless lived.

· White people run the country, systemic cycle of poverty keeps him down.

· EX: Hiring Discrimination

Crimes

· Black males are committing crimes like selling drugs instead getting a real job and earning their money legally.

· Black men only wield guns, they don't use it for protection

"I see a black man aiming his gun
But I'd rather see a black man claiming his son"

· The AA man feel that he must resort to selling drugs to survive because of an system designed against him.

· Black people, especially males, are pulled over at a higher rate than any other race.

Figureheads

· AA heroes are less significant than "white" American figureheads – business magnates vs rappers

· Tupac is an deified because he fought for his life and died. His influence has inspired many entertainers and performers in the black community.

Culture

· Hip-hop – tied to black culture – is harming youth: glorify gang culture, violence, drugs and the degrading of women.

· Disrespect for the country that gives them opportunity.

· Kneeling at the flag is disrespectful to our country

· Cultural appropriation - whites are trying to even steal black culture…He equates it to their desire to own black peoples labor.

· AA man says there are problems with the way AA's have put forward misleading things as emblems of their culture, but it can be more than forgiven because of the way that AA's are portrayed to themselves.

· Studies have shown that if you tell somebody something about themselves and repeat it enough, they start to believe it.

Racism

'I'm not racist; I've got black friends.'

· Black Americans blame racism and systemic injustices for their shortfalls and problems.

· Hatred built through racism makes white people unable to see black culture and understand Black Americans beyond criminals, dead beats, etc.

· Racism is passed down by parents to children – connected to the WM's comments about rap music rotting brains and passed down in families

Economic and Political System / Donald Trump

· Donald Trump is blamed for racial inequality, instead of blaming themselves

· Even before he became president, or had even secured the republican nomination he became a figure to hate and blame .

· Connects the blame that the WM said AA's feel toward whites, to white blaming people for the results of systemic injustices, rather than acknowledging that the system is broke and stacked against minorities and when something happens, they don't get support.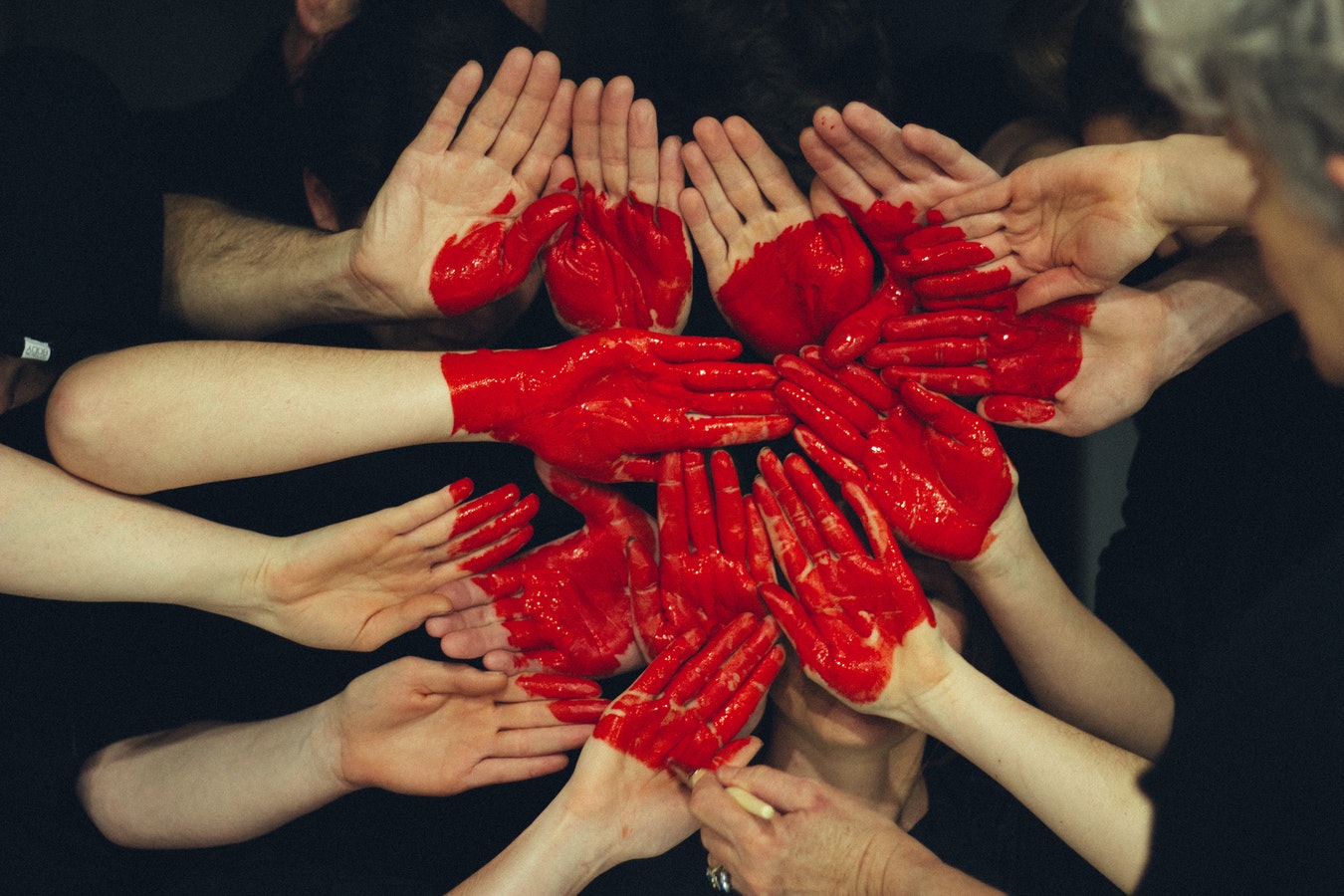 Donate to the Society of Sound
The Society of Sound is a collective, but we want to do more to support our writers and the causes they are passionate about, so we're asking for donations. 60% of your contribution goes to our contributors, 20% goes to our cause warriors, and 20% goes to operations. That's it. Together, we can reinforce great writers and great media. Together we make a difference!