Quiet No More - The Anthem of A March: "Quiet" by Milck
"But no one knows me no one ever will
if I don't say something, if I just lie still
Would I be that monster, scare them all away
If I let them hear what I have to say

I can't keep quiet, no oh oh oh oh oh oh
I can't keep quiet, no oh oh oh oh oh oh
A one woman riot, oh oh oh oh oh oh oh

I can't keep quiet
For anyone
Anymore"
Where's the meaning?
Milck's song "Quiet" has been named one of the best songs of 2017 - largely due to the impact of its use at this past year's Women's March. "Quiet" quickly became the unofficial anthem and was sung by Milck alongside a choir of women at the Women's March in DC.
The Los Angeles based singer clearly wanted the song to serve a bigger purpose. The song itself reflects Milck's personal experience with sexual assault and how this is a common occurrence. She wanted the song to be about empowerment and decided that she would go right to the source such as the Women's March and La Resist March.
This is directly reflected in the lyric: "one women riot". In the case of the Women's March, a lot of women didn't truly understand how powerful their voices were until they were all in the same space. The idea of many women across the world connecting to advocate around the issues including domestic violence, reproductive and LGBTQ+ RIGHTS among others made it one of the most powerful movements of the year. With women's healthcare legislation rising to prominence within national discourse, the #metoo social media campaign, and scandals around predominate male figures such as Harvey Weinstein, 2017 has had its share of unquiet moments.
Due in part to these events, Milck was set to release her album earlier this year but decided to push back the release because she was so moved by the powerful stories women shared as part of the #metoo campaign. On her YouTube page, she called "Quiet" her musical #metoo and revamped her video to strengthen her message to others.
She also opened up about her own personal connection to the issue: "For years, I blamed myself and secretly carried the shame. When I did realize it wasn't my fault and that I deserve to heal, I wrote a song called "Quiet"." Milck clearly didn't want others to suffer as she did, alone and in silence, but rather to heal and let other women share their stories to let each other know that they are not alone.
Within the deep lyrics of Milck's "Quiet" lies her own personal story - one of an unknown woman in a big complex world. Projecting her voice through loud and powerful lyrics, she shares her insecurity over whether her voice will be heard or if it even matters. She is indecisive on what to do with this emotional unrest and shame and worries that if she speaks out to the masses, she could become a target or a "monster".
In this context, being seen as a "monster" is to scare someone off or become someone unrecognizable, even to yourself. Through exploration of her introspective restless emotions, Milck discovers that instead of running from these fears and insecurities, she would rather speak out and reveal what is truly behind that "monster". In the hope that this unknown path will empower other women to speak out and voice their own truths. Milck's lyrics thus reveal her process of working up the courage to come forward with her story to overcome the lasting effects of the abuses that she had kept hidden.
MUSE POINTS
Bringing awareness of sexual assault brings light to in issue that is often hidden or brushed against. While there has been a lot of stigma around this issue, what effect has the outpouring of support and stories had on reducing the stigma?

Within Milck's re-released video she chose to show a diverse story because it happens to everyone no matter the age, sexual orientation, or gender. Has your understanding of sexual assault changed as a result of the public stories? Have those stories differed from what sexual assault of looks like in your mind?

Having a hit song of the year doesn't just take talent. It also requires sharing a common human experience in a relatable way. Looking at the presentation, lyrics, and musicality of "Quiet", what are the elements of Milck's work that led people to relate to her story and seek out others looking for the same?
Cause Warriors
Women's March
Women's March is a women-led movement providing intersectional education on a diverse range of issues and creating entry points for new grassroots activists & organizers to engage in their local communities through trainings, outreach programs and events. Women's March is committed to dismantling systems of oppression through nonviolent resistance and building inclusive structures guided by self-determination, dignity and respect.
NOW Organization for Women
"The National Organization for Women Foundation ("NOW Foundation") is a 501(c) (3) organization devoted to achieving full equality for women through education and litigation. The Foundation focuses on a broad range of women's rights issues, including economic justice, pay equity, racial discrimination, women's health and body image, women with disabilities, reproductive rights and justice, family law, marriage and family formation rights of same-sex couples, representation of women in the media, and global feminist issues.
Bonus Video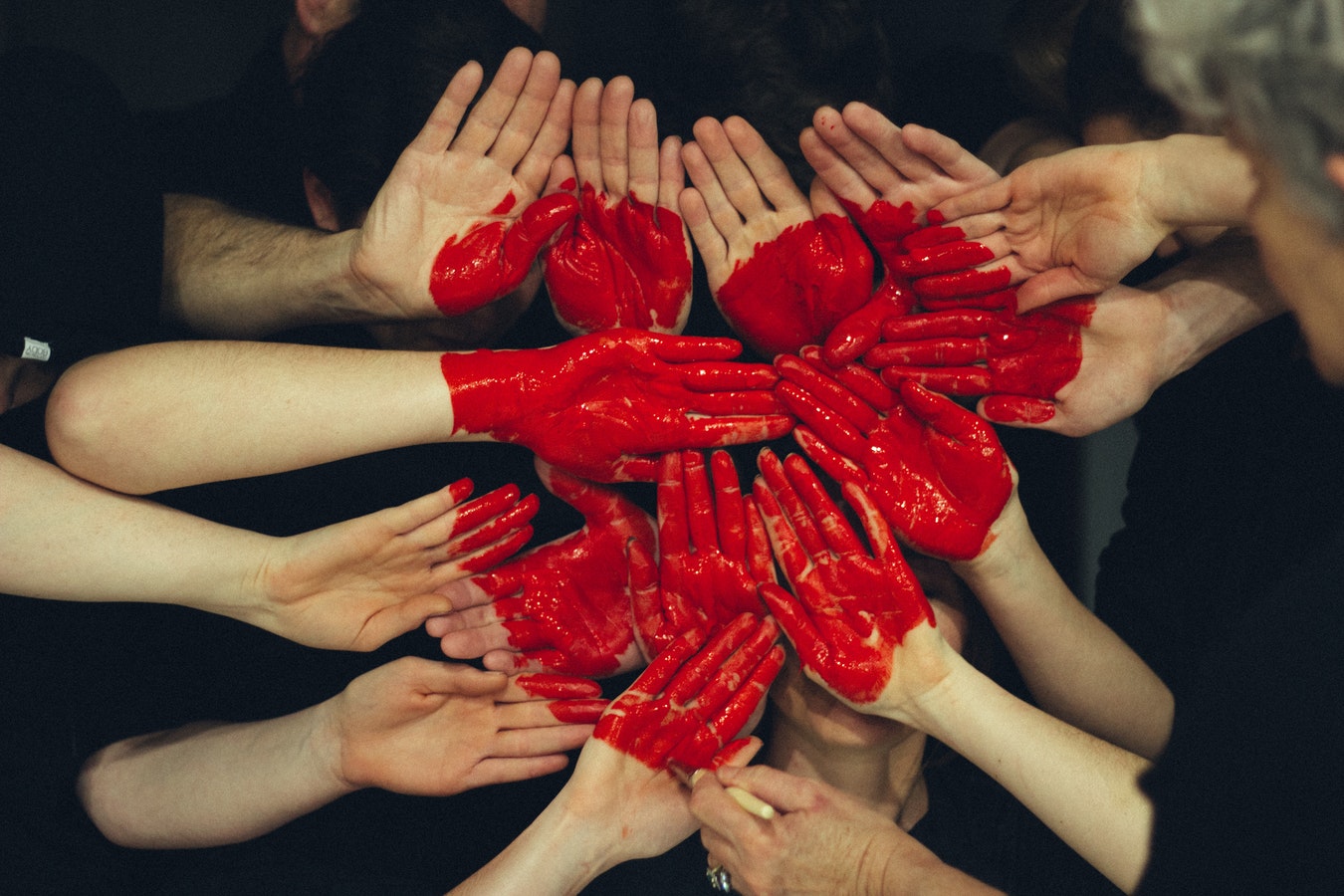 Donate to the Society of Sound
The Society of Sound is a collective, but we want to do more to support our writers and the causes they are passionate about, so we're asking for donations. 60% of your contribution goes to our contributors, 20% goes to our cause warriors, and 20% goes to operations. That's it. Together, we can reinforce great writers and great media. Together we make a difference!